Rwanda Beyond Bikepacking
An edition in December and an edition in January. 6 days of bikepacking through our stunning country. And 100% of the profits go to the project.
Click on each rider's name for their bio and link to socials
Rwanda Beyond has seen how Rwanda is a country of cyclists. Cyclists who have ambition, talent and eagerness to do something. However, becoming a pro cyclist is not possible for everyone, especially in a culture where too often aspiring your riders are told to drop out of school. We want to show that cycling can also be an adventure, a passion. We are cyclists but we also build on our careers beyond riding, while inspiring your riders to stay in school.
Rwanda beyond is a social project, bringing cyclists from all over Rwanda and cyclist from all over the world in touch with each other
Ensuring Rwandan youth cyclists stay in school while training adult cyclists
Training adults cyclists and ensuring they find a job beyond their cycling
For Rwanda Beyond, cycling is adventure, we ride bikes because we love it, not because it's our job
We tell our story to other aspiring riders in Rwanda and beyond: cycling is more than just riding bikes!
We participate in races in the region and Europe
We need skills in communication, graphic design, training methods, nutrition, career coaching, fundraising and others. Do you want to assist Rwanda Beyond? Let us Know!
To achieve our ambitious goals, we need financial means. Donate now and become an official Rwanda Beyond Supporter
Get your cycling crew, group of friends, company, etc . together for a fundraising, we'll be happy to assist you organizing it!
Both for the team and our training programmes we need bikes and parts. Do you have anything in your garage you did not touch in several months, think about donating them!
Our Rwanda Beyond Bikepacking Events are an important source of revenue for us, join them and combine bike exploration with a good cause!
Grants are a great way to fund our programme, but we can't keep an eye on all of them. Did you hear about anything interesting? Let us know!
Hunt Bike Wheels
Supporter since the very beginning, partner until the very end. And creator of some amazing wheels
Peloton De Paris
Proudly wearing Peloton de Paris, the Belgian brand with a heart for sustainability and adventure.
Limar Helmets
Limar is an Italian company, with a 30-year-experience in the production of cycle helmets, leading the way with the world's lightest helmet range.
NorthWave
Text to be added
Apidura
Bags for cycling adventures that have brought us all over the world.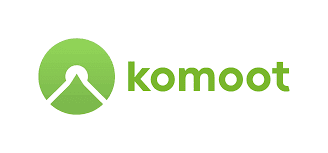 Komoot
Guiding us the way wherever we go, connecting us to other cycling lovers all over the world.